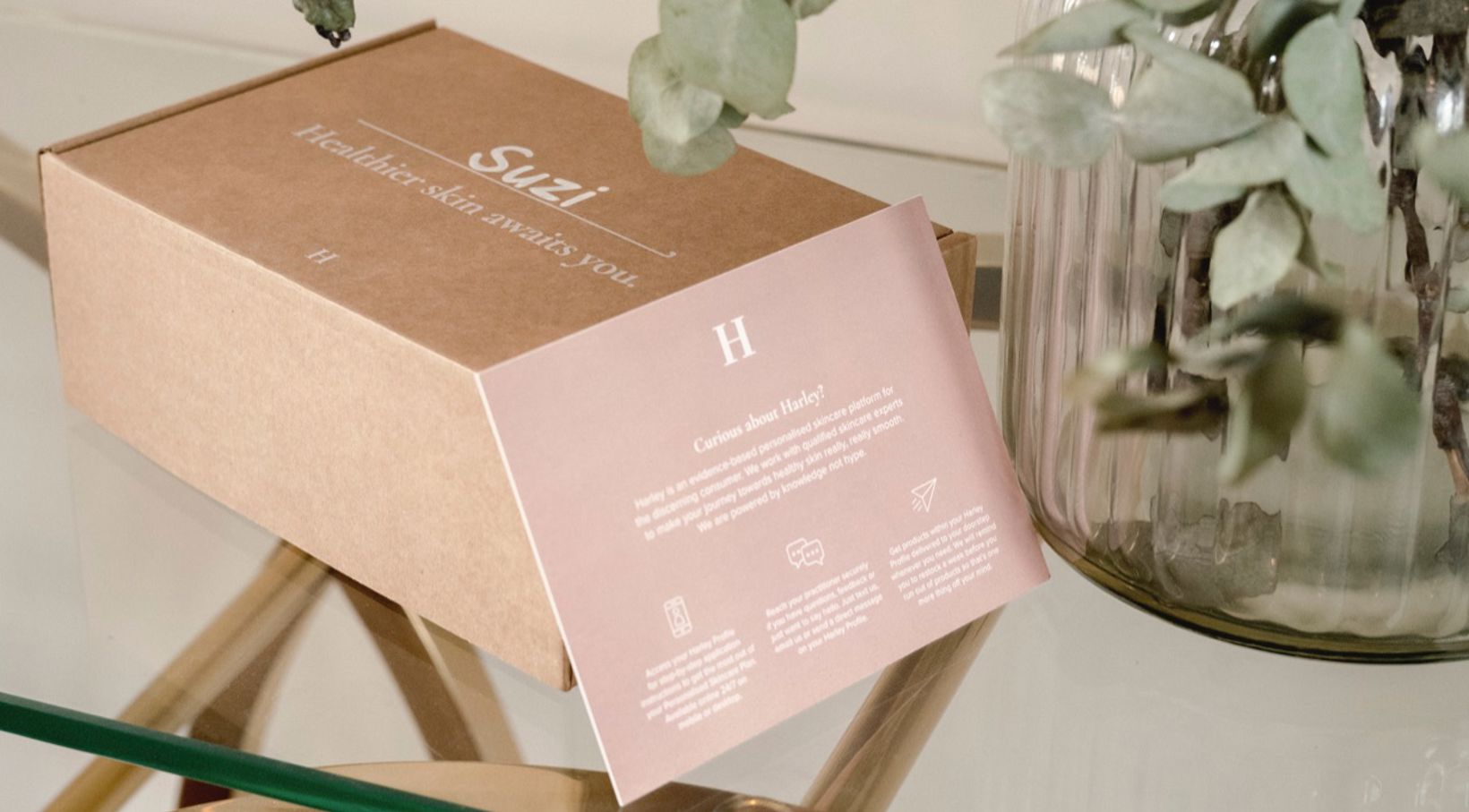 Over the years, those who have visited Dr Sharon's Facial Aesthetics have benefitted from the services of a practitioner with an unrivalled knowledge of facial anatomy, a rich understanding of skin and a peerless reputation for patient-centred care. It's for these reasons, alongside countless others, that Dr Sharon's wide range of anti-ageing procedures, beauty treatments and skin solutions have proven so popular with patients from Coventry and the larger Midlands area.
Now, to ensure that people from further afield can obtain the same amount of expert advice and support from one of the industry's most trusted practitioners, Dr Sharon is proud to announce that she is now a part of Get Harley, a highly regarded digital service committed to helping its subscribers achieve optimum skin health, regardless of their location or individual requirements.
---
Get Harley: The lowdown
Get Harley is an online platform on which patients presenting with any form of skin concern or condition can receive continued guidance and recommendations from an expanding portfolio of respected medical professionals. Its virtual nature means that those in need can still access the services they need despite the nation – and the world at large – remaining in the grip of the COVID-19 pandemic.
---
But how does it work?
After signing up to this service, subscribers will be asked to attend a virtual consultation where their skincare needs will be assessed en route to being matched with a practitioner experienced in the treatment of their specific problems. Physical, in-clinic consultations can also be scheduled at this stage of the process.
Once a suitable match has been found, practitioner and patient will come together to work through a personalised skin treatment plan composed of many high-end, medical-grade skincare products and clinical treatments from a selection of premium brands and businesses, with no bias towards a particular company, supplier or individual. If a decision is made to purchase some products, these can either be sent in the post or collected in person.
To top things off, patients will be able to converse with their chosen practitioner for the duration of their new daily regime and beyond, with help and instruction accessible at all hours of the day- this is the skincare service of your dreams!
Dr Sharon is honoured to be part of such an easy, hassle-free and affordable service, and will draw on her extensive experience of beauty treatments and premium skincare products in order to help patients from all across the country properly address their skin concerns, work towards health and happiness and enjoy that all-important confidence boost.
---
What's in a name?
Named after London's go-to destination for all things skin, Get Harley is a service dedicated to making perfect skin health an achievable goal and, by fostering long-lasting patient relationships, is the ideal solution for patients looking to manage a plethora of conditions from the safety of their own homes – something which has become increasingly valuable in a time which emphasises the importance of following strict guidelines and adhering to safe social distancing.
Every practitioner who works with Get Harley has been rigorously assessed and evaluated, meaning that the advice and support provided is guaranteed to be safe, effective and tailored to your individual needs, with the best interests of you and your skin remaining the top priority at each stage of your journey.
You can book your initial consultation with Get Harley by clicking here.
---
Sign up with Dr Sharon
Dr Sharon Kaur's love of fashion and beauty has led her from the dental industry and into the world of aesthetics and cosmetics treatments over the course of a long and successful career. She is Save Face-accredited, recognised by the NHS and the Department of Health and registered with the Care Quality Commission (CQC), which means that she is perfectly placed to help those using Get Harley change up their skincare routine and undergo the procedures necessary to fully transform their skin's fortunes and feel like the best version of themselves!
To find out more about Dr Sharon's services or to book an appointment, contact us today. Alternatively, you can call her on 02476 304 897.